At the current time, setting up a cloud hosting is a must for website owners and for startups. Due to the high demand on high performance, speedy websites and web applications.
In the middle of high range of choices, everyone should take enough time to start in the right place in order to choose the best cloud hosting for startups. For this, in this article we will help you bring light to your table in make the choice of the best cloud hosting for your startup with ease.
We will put between your hand five different solutions for cloud hosting in order to make the choice crystal clear :
5 Best cloud hosting for startups
People are choosing a cloud hosting solution, because of lower expenses for storage and infrastructure, ease of scalability and cost-effective support.
With Cloudways offers the right features and toolkits for startups at lower pricing, which make it a perfect solution for low budget startup.
It's an Amazon Web Service partner, provides all the features of the AWS service and comes with helpful technical support accessible chat and email.
Moreover, it's easy to set up without any technical knowledge in a few clicks the web application or the website is up and running. Cloudways offers a program for startup to help your feet stand on success.
Digital Ocean is a popular cloud hosting provider in the community of developers. Pricing is a big advantage, having VM start as cheap as 5$.
It is the company behind Cloudways, the pricing is less cheap than Cloudways. That's will add to your handling the insfracture and the servers by yourself or hiring someone to do so. It has an 12 available data centers distributed globally.
Startup can get 12 months of infrastrastructe credits through their program called Hatch dedicated to startups. If you are not tech savvy you can simply go with managed cloud hosting with Cloudways.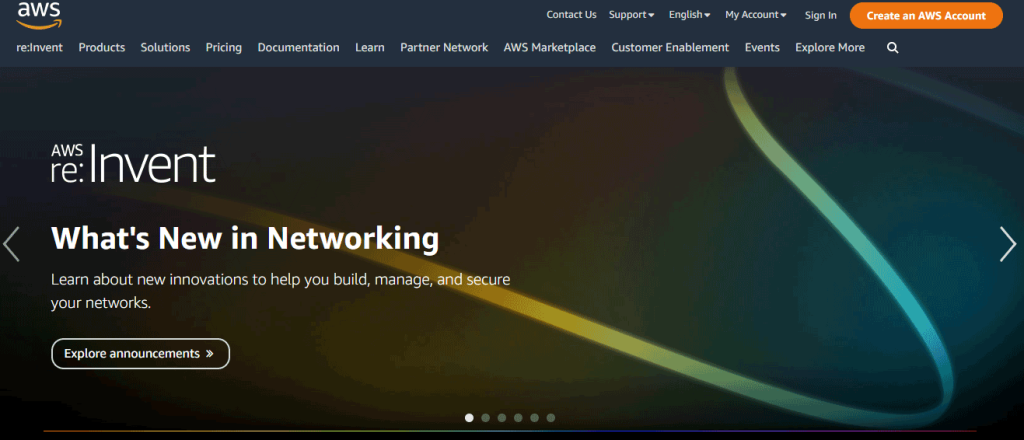 Amazon Web Service presents a range of services for individuals and companies. It is business model belongs to Amazon.com.
AWS offers different services and tools to build and scale applications or SaaS ( Software as a Service). It comes with virtual servers, load balancing, storage, databases, notifications services, DNS service and content delivery service. Along with this, AWS has to face critiques to their security compared to other cloud services, but like every business model is always involving.
A lot of big companies are operated with AWS, such as Netflix, General Electric Co, and Time Inc.
It has launched a program for startup to start your journey as an entrepreneur, they offer support to help you start out smoothly, but you still need some technical knowledge in order to handle working with the platform.
Google cloud platform offers a set of cloud tools and services, which allows users to store and analyze data, using machine learning, artificial intelligence and advanced analytics.
You can deploy on demand cloud services such virtual machines, and hosting websites, applications with no worries on traffic spikes which can resolve with autoscaling.
It owns over 60 data centers distributed around the world, managed backups, free website migration and live support on all their plans.
With all the advantages already discussed, it's will no will be your ideal solution if you are not a tech person
Google cloud platform comes also with a specific program for startup, it's divided into two tiers. The first tier for those how are starting out, and the second tier for scaling up. You can apply for the program to see if it's suitable for you.
Microsoft Azure
Microsoft Azure is a cloud platform for building and scaling applications launched in 2010, it's part of the global network of Microsoft services.
It has a large set of cloud products, including virtual machines, Azure Sql database , app service and many more. It's coming also with health monitoring, load balancing, auto-scaling and an operating system.
Startups can be benefit from $150k credits of free Azure cloud for two years, through their highly encouraging program for startups. As a startup, You can benefit from this program such as fast deployments, applications monitoring and scaling.
This program represents enjoyable and effective choice for startup due to the features they offer and their encouragements.
Conclusion
To sum up, choosing the best cloud hosting for startup can be a daunting task, to make it clear for you:
If you are not tech savvy, Cloudways managed cloud hosting will be your best friend due the ease of use and scaling, but it will cost a bit comparing with other solutions presented
If you were able to handle the servers and the infrsacture side, I will recommend to go with Digital Ocean as a start
If you want to go with the experience of customizing all featured resources on your will, you can give a shot to Amazon Azure as it represents the best value features for startups, Google cloud comes after that and Amazon web services will take the last spot
Finally, everyone's situation will differ depending on his needs so make sure to choose the one that will go aside with your needs and don't worry about scaling because it will be an easy step then startting from the ground.